The Holy Bible was written by men who were divinely inspired and is God's revelation of Himself to man. Scripture is totally true and trustworthy, inerrant and infallible. By it we will be judged and it is the supreme standard by which all human conduct, creeds, and religious opinions should be tried.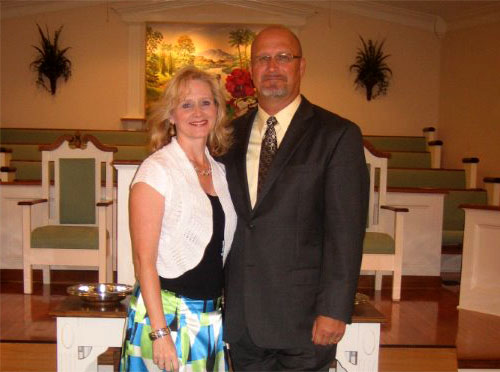 There is one and only one living and true God. He is infinite, holy, all powerful and all knowing. His knowledge extends to all things past, present and future. We owe Him our love, our life and our all.
Christ is the eternal Son of God. Conceived of the Holy Spirit and born of a virgin. Jesus perfectly revealed and did the will of God. He took upon Himself our sin yet He Himself was without sin. Died on the cross for our redemption, was raised from the dead, ascended into heaven and is now seated on the right hand of God where He is the One Mediator, fully God. He will one day return in power and glory to judge the world and to consummate His redemptive mission.
The Holy Spirit is the Spirit of God, fully divine. He inspired holy men of old to write the Scriptures. He exalts Christ, convicts of sin. He calls men to the Savior and effects regeneration. He cultivates Christian character, comforts believers and bestows spiritual gifts. He empowers the believer and the church in worship, evangelism and service.
Man is the crowning jewel of Gods creation, made in His own image. By his free choice man sinned against God in the garden and brought sin into the human race. Separated from God by sin it is only through God's grace that man can be brought back into fellowship with God and fulfill our created purpose.
Salvation is offered freely to all who accept Jesus Christ as Lord and Savior. There is no salvation apart from personal faith in Jesus as Lord. Salvation includes repentance, regeneration, justification, sanctification and glorification. A person is saved when through repentance there is a genuine turning from sin toward God and an acceptance of Jesus Christ as Lord through faith and then committing your entire life to Him as Savior and Lord.
It is the duty and privilege of every follower of Christ and every church of the Lord Jesus Christ to endeavor to make disciples of all nations. Missionary efforts are commanded and expressly and repeatedly commanded in the teachings of Christ. It is the duty of every child of God to win the lost to Christ by verbal witness and through a Christian lifestyle and other methods in harmony with the gospel of Christ.
God has ordained the family as the foundational institution of human society. It is composed of persons related to one another by marriage, blood or adoption. Marriage is the uniting of one man and one woman as companions for life. It is the framework for intimate companionship, the channel of sexual expression according to biblical standards and means for procreation of the human race. The husband and wife are of equal worth before God and children are a blessing and heritage from the Lord.
Adapted from The Baptist Faith and Message.
© 2020, Lilburn Oaks Baptist Church. All rights reserved.